BEHIND THE OFFERING
PEOPLE
MOVE MOUNTAINS
We understand the value of a resource in the face of risk. We also understand that diversity of experience, gender, nationality, and age enriches the workforce.
For any strategy to take off, you need the right people in the right roles who are right behind it. We know who they are.
Our Services
1. SITE LEADERSHIP RECRUITMENT
Mining materially contributes to everyone's world. Stratum's purpose is to ensure that the best people carry this responsibility
With more than 35 years of experience in international mining recruitment, we have interviewed more than 7,000 professionals in mining leadership roles at HQ, operational sites, development projects or exploration targets globally. We rarely need to 'search' for talent in a way other mining recruitment firms might have to. We already know who your next great hire could be.
We believe that partnerships are a key driver of development and growth, and we're proud to be chosen to partner with leading and aspiring mining companies, private equity funds, family offices and others looking to generate ROI and reduce risk.
Our Services
2. EXECUTIVE SEARCH
Efficient and effective leaders set the pace to boost company performance. Experience alone is not the key to long-term success. Finding candidates is one thing, achieving a fit is quite another. The right person isn't only able; they drive results and make a positive impact.
We represent top-tier professionals in the industry, irrespective of whether they are active or passive in the market. We cultivate long term relationships with the top 20% of executive/corporate, operational, project and exploration leaders. We understand where they are in their careers, what motivates them, and what kind of challenge they're looking for next.
We use TalentAssay™, our award-winning, scientific recruitment model and technology platform to drive the recruitment process and assess cultural fit. Backed by our industry-leading guarantee of 96% retention rate in Y1, we help you generate substantial ROI, reduce commercial downtime, save time and money.
Our Services
3. MANAGEMENT CONSULTING
Stratum's advisory and consulting services can help you cut costs, access new markets, and reduce risks as you expand your business. With over a quarter of a century of industry experience, an active programme of primary research, and the expertise of our global network of international mining executives and leaders, you could say we have an unfair advantage.
We've got a track record of being the best at what we do. Our high-level market analysis and due diligence provide unparalleled insight to help you make strategic decisions that can improve business performance.
We speak to Boards, Executives, In-Country/site-based Mining Leaders, Investors, Mining Private Equity Firms, Mining Funds, Family Offices and Consultants/EPCM's, etc. This, in addition to the thousands of executive, management and site-based technical leadership and project development professionals we've interviewed, provides unrivalled access. Our firm also owns and runs the largest vetted LinkedIn group of mining professionals with more than 35,000 members.
OUR TARGETED FOCUS
AT STRATUM, WE FARM, WE DON'T FISH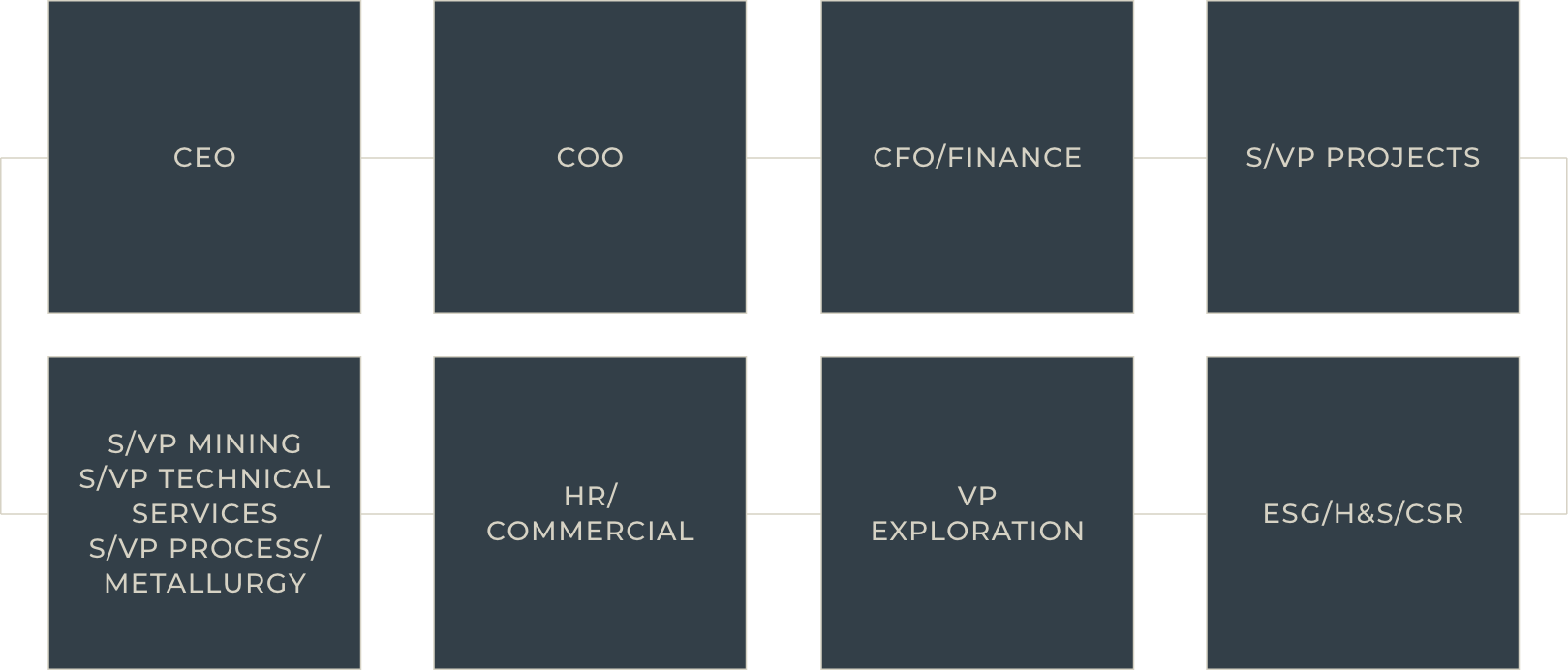 SITE/IN-COUNTRY LEADERSHIP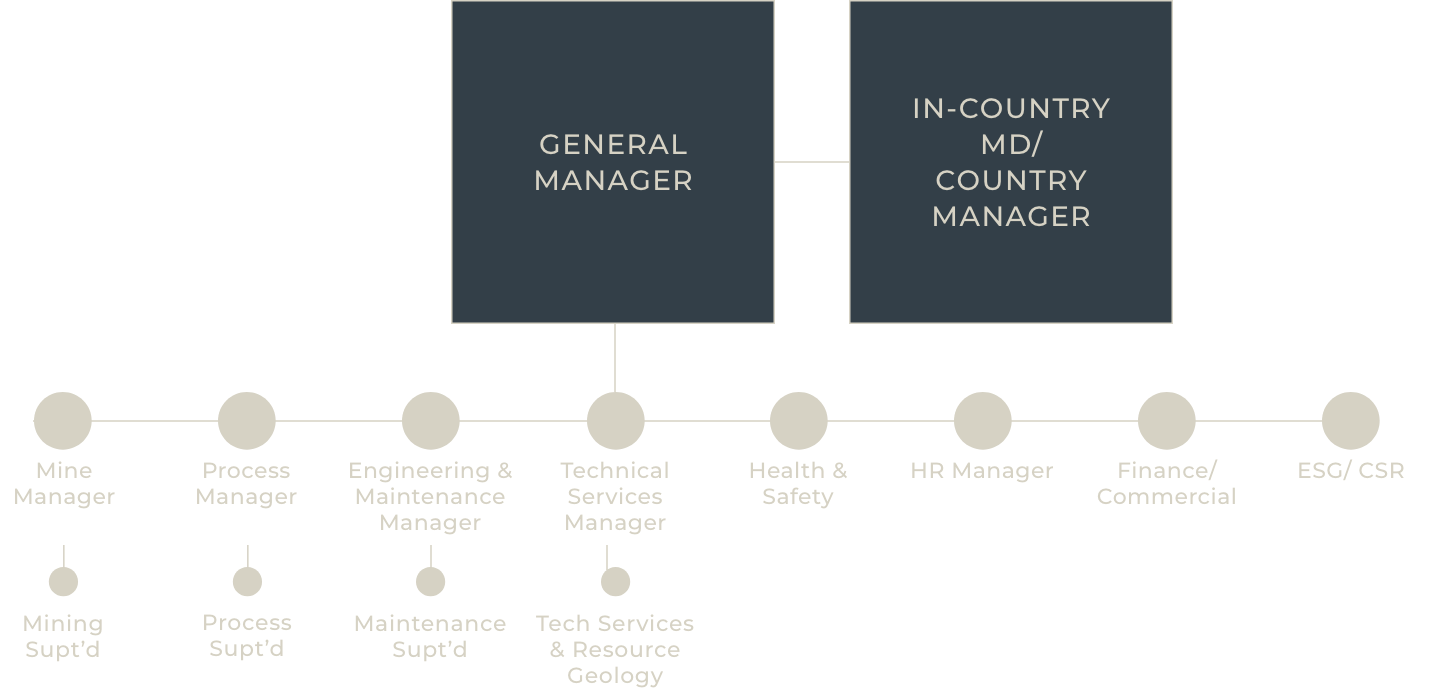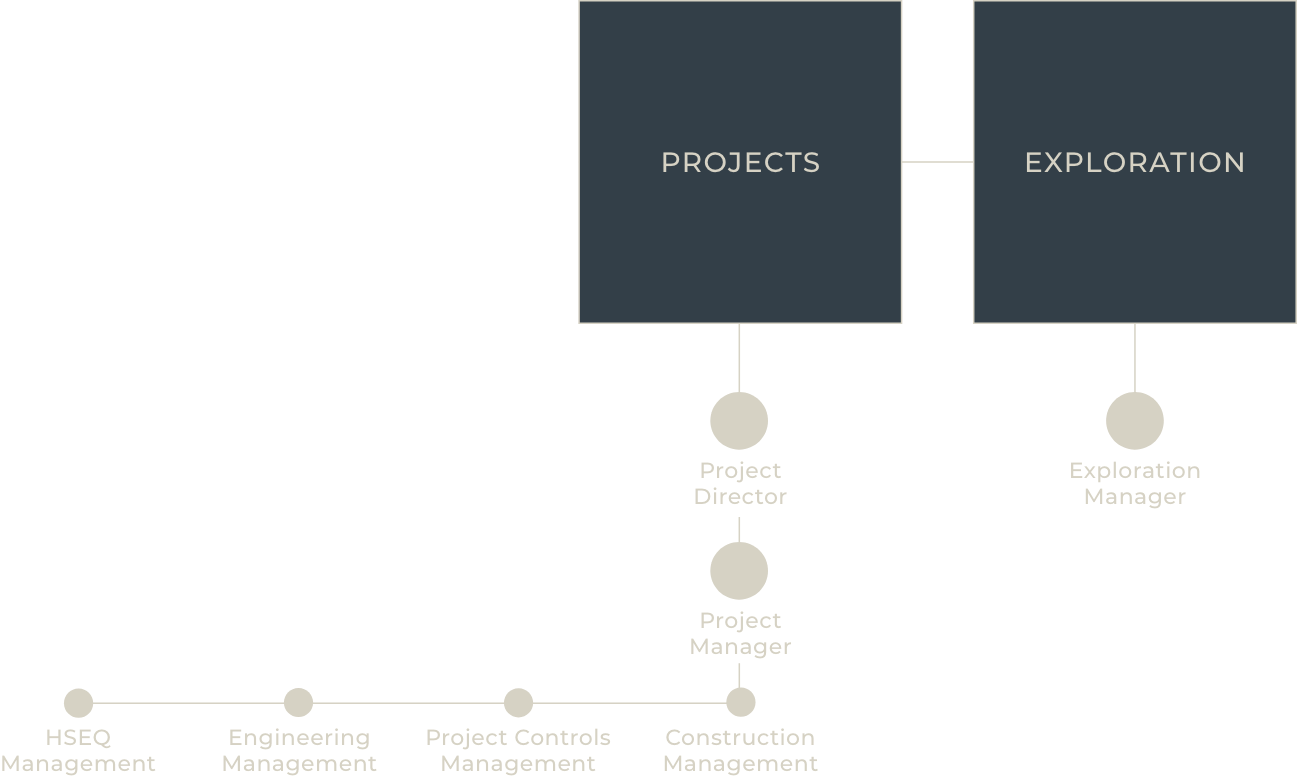 OUR GLOBAL PRESENCE
PUTTING PEOPLE IN PLACES